Breaking the Cycle of Bacterial Growth and Resistance
An Innovative Biotech Company in Boulder, CO.
Crestone is a Boulder, Colorado based clinical stage biopharmaceutical company developing new drug candidates with entirely novel mechanisms. Our research pipeline includes: C. diff treatment, antibiotic-resistant Gram-positive infection treatments, Tuberculosis treatments, and more.
Boulder, Colorado-based Crestone, Inc. is a clinical stage biopharmaceutical company focused on inventing and developing novel mechanism of action small molecule drugs for serious bacterial infections. Our pipeline includes antibacterial agents aiming to treat a variety of serious conditions caused by antibacterial-resistant microbes, from C. difficile infection to MRSA, tuberculosis, and more.
Our R&D pipeline includes several programs that address areas of significant and growing unmet medical need, such as C. diff infection, all with novel mechanism of action agents.
Clinical Study 19-0021 | C. diff Infection Treatment
A Randomized, Double-blind Evaluation of CRS3123 Versus Oral Vancomycin in Adult Patients with Clostridioides difficile Infection. Phase II is enrolling now—find a clinical site near you and contact the study coordinator to see if you may be eligible to participate!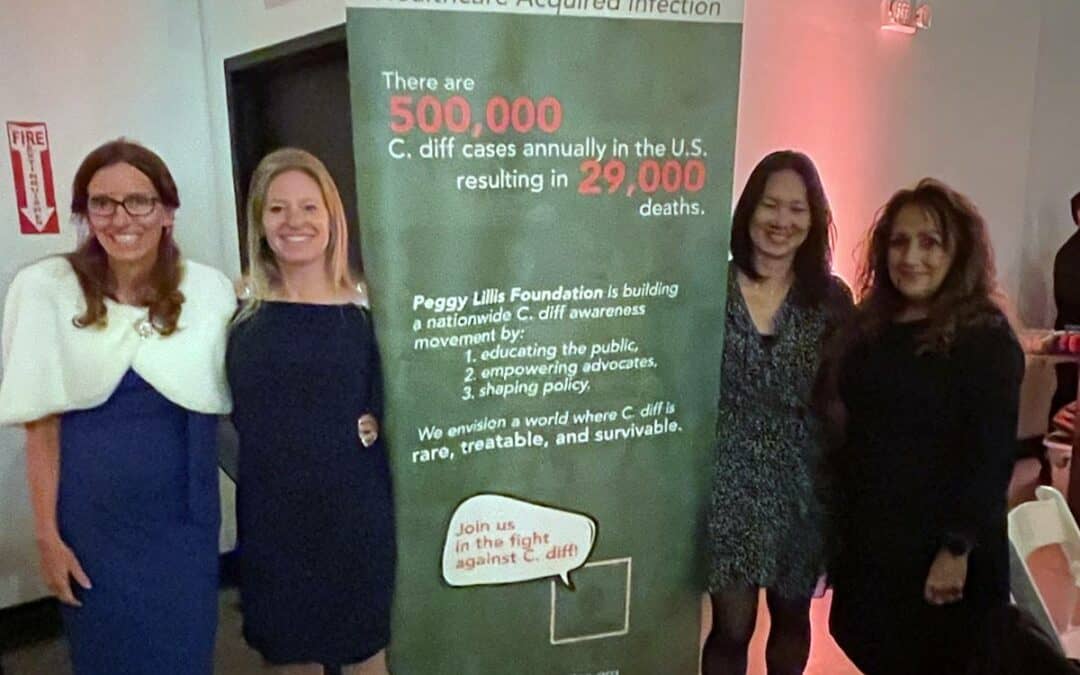 Sponsor Details Crestone is proud to be a sponsor of the Peggy Lillis Foundation FIGHT C. DIFF. Gala in Brooklyn, NY on October 28, 2022.
Become a Part of Our Projects
Interested in helping further our research into novel antibacterial agents? We'd be thrilled to have your help, either as an investor, a team member, or a participant in our ongoing clinical studies.
Inquiries
Have a question or comment? Follow the link below to contact us about general inquiries.
Careers
Find work in a team-oriented environment at one of the leading Colorado pharma companies.
Clinical Studies
Learn how you can become part of our ongoing clinical study to fight deadly GI tract infections.